Grand Paradise Bavaro
Punta Cana, Dominican Republic - Book by September 17th
7 nights All Inclusive with air
from $649 - Savings of $400 off per person
What's Included:
Air, Hotel, Transfers to and from Hotel at destination. Food, Drinks, non-motorized water sports at the hotel.
Travel Dates:
Select departures in October
(Blackout Dates Apply)
Departures Available from:
Cleveland - $649
Chicago - $699
St. Louis - $719
Philadelphia - $699
Pittsburgh - $799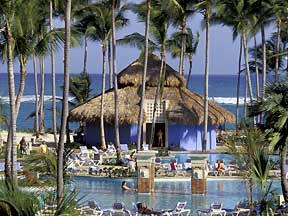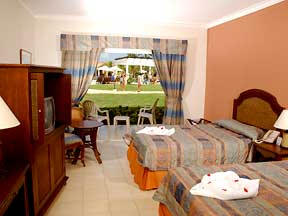 Short Description:
With an intimate layout, gracious service and an array of activities for all ages, the Grand Paradise Bavaro Beach Resort Casino & Spa is the perfect resort destination for families couples and singles alike. Choose from eight restaurants serving spectacular cuisines from around the world, spend a day at the spa enjoying an array of body treatments, try your luck at the casino and enjoy after-dark entertainment in a tiered theater.
Prices do not include departure, immigration taxes, & passenger facility charges.
Prices subject to availability and apply to select departure days within a specified date range.
Promotional prices advertised may be available for a limited time.
Some dates may be blacked out or surcharged.
Some promotional prices may have special booking, payment, and conditions.
We are not responsible for any errors or omissions on this website nor any changes in prices or conditions.