Iberostar Paraiso Beach/Del Mar
Riviera Maya, Mexico - Book by July 7th
7 nights All Inclusive with air
from $730
What's Included:
Air, Hotel, Transfers to and from Hotel at destination. Food, Drinks, non-motorized water sports at the hotel.
Travel Dates:
Select departures in September
(Blackout Dates May Apply)
Departures Available from:
Philadelphia - $830
Baltimore - $830
JFK - $830
Chicago - $800
St. Louis - $730
Dallas - $820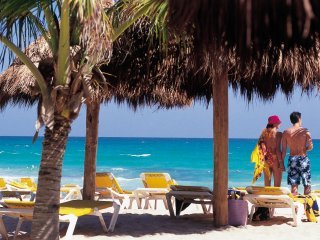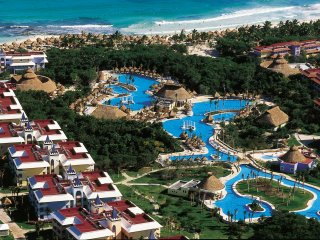 Short Description:
An all-inclusive resort located between Puerto Morelos and the charming town of Playa del Carmen. This Iberostar resort is designed in perfect harmony with the ecology and the environment and is situated on a 3/4 mile of beautiful white sandy beach surrounded by 35 acres of lush and abundant gardens.
Prices do not include departure, immigration taxes, & passenger facility charges.
Prices subject to availability and apply to select departure days within a specified date range.
Promotional prices advertised may be available for a limited time.
Some dates may be blacked out or surcharged.
Some promotional prices may have special booking, payment, and conditions.
We are not responsible for any errors or omissions on this website nor any changes in prices or conditions.