Royal Decameron
Nuevo Vallarta, Mexico - Book by December 25th
7 nights All Inclusive with air
from $759 - Early Bird Savings
What's Included:
Air, Hotel, Transfers to and from Hotel at destination. Food, Drinks, non-motorized water sports at the hotel.
Travel Dates:
Select departures in February
(Blackout Dates May Apply)
Departures Available from:
St. Louis - $759
Denver - $799
Minneapolis - $819
San Francisco - $820
Chicago - $849
Milwaukee - $899
Call (847) 296-0230 to book or fill out a request form below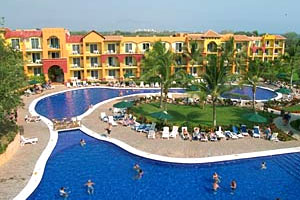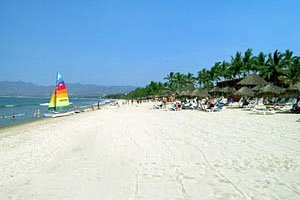 Short Description:
A warm ambience and decor adorn the Royal Decameron Complex, surrounded by swaying palms and magnificent gardens. This resort's charming buildings are accentuated by a unique Mexican-architectural style with vibrant hues and multi-colored tiles. All located on the shores of a beautiful, golden sand beach. Whether you're looking for a tropical adventure or a little rest and relaxation, you'll find this hotel caters to all tastes!
Prices do not include departure, immigration taxes, & passenger facility charges.
Prices subject to availability and apply to select departure days within a specified date range.
Promotional prices advertised may be available for a limited time.
Some dates may be blacked out or surcharged.
Some promotional prices may have special booking, payment, and conditions.
We are not responsible for any errors or omissions on this website nor any changes in prices or conditions.